BHM
MULTI-PURPOSE SHREDDERS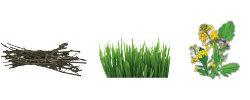 Specialised
Weed / Grass / Vegetation cover

– Robust shredder: 8mm sheet metal
– Large 290mm chute
– Height and depth-adjustable roller
– Supplied with cardan shaft
– Swivel wheels (optional)
BSM
VINE SHOOT SHREDDER
Above-ground shredding greatly reduces hammer wear compared with a conventional shredder.
Find out more
BHMF
MULTI-PURPOSE SHREDDER
A true all-rounder, the BHMF shredder offers an absorption capacity unrivalled on the market.
Find out more
BHH
MULTI-PURPOSE SHREDDER
BHH grass mulchers are specially designed for intensive work on the front of inter-row tractors.
Find out more
BVA
ORCHARD SHREDDER
The ultimate all-rounder!
The BVA range of shredders has been developed with this in mind.
Find out more
Do you have a question, a doubt or would you like to place an order ?
Please fill in the contact form, specifying the subject of your request, and we'll get back to you as soon as possible with an answer.


+33 (0)5 46 90 88 30



contact@naotec.com



ZI du Chail, 17800 PONS FRANCE